Luxury Car Lease Deals in Austin at Covert Cadillac

---
At Covert Cadillac, we're always offering new Cadillac lease specials in Austin. That makes us the premier destination for everyone looking to lease a luxury sedan. Leasing is an effective method to save upfront on fees, deposits and monthly costs, and our number of lease deals in Austin allows you to save more. Let Covert Cadillac make your car leasing experience as easy and enjoyable as possible. Covert Cadillac is the top Cadillac provider in Austin, Georgetown and San Marcos. What does this mean for you? With a huge inventory stocked with your favorite Cadillac models, including the Cadillac CTS and Cadillac XTS, we'll always be able to find the perfect car or SUV for your budget and lifestyle. View our current Cadillac lease specials online, and give us a call at 512-583-3000 to learn more. You can also conveniently pre-qualify online, and we'll take care of the paperwork before you even step foot in the door.
​Wednesday - 11/23/2022​

9:00 AM - 6:00 PM

​Thanksgiving - 11/24/2022​

Closed

​Black Friday - 11/25/2022​

9:00 AM - 7:00 PM
Mon - Fri

9:00 AM - 8:00 PM




Sat

9:00 AM - 6:00 PM




Sun

Closed
Thanksgiving - 11/24/2022

Closed

Black Friday 11/25/2022

7:00 AM - 6:00 PM
Mon - Fri

7:00 AM - 6:00 PM




Sat

8:00 AM - 3:00 PM




Sun

Closed
Thanksgiving - 11/24/2022

Closed

Black Friday 11/25/2022

7:00 AM - 6:00 PM
Mon - Fri

7:00 AM - 6:00 PM




Sat

8:00 AM - 3:00 PM




Sun

Closed
Should You Buy or Lease A Cadillac in Austin?

---
Buying A Cadillac

---
If you like to keep your vehicle for a long time, then buying a vehicle is a great option for you. While payments are typically higher when purchasing, every time you make a payment you are building equity on your vehicle and eventually, you'll own your vehicle outright. li>
Unlike leasing, there are no mileage restrictions when you purchase a vehicle. If you put a lot of miles on your vehicle while commuting to and from Austin, or running errands near Georgetown, then buying is probably your best option.
If you keep your vehicle past the life of the loan, you'll eventually be free of loan payments.
Insurance costs are generally lower on vehicles you purchase than on vehicles you lease.
You don't have to worry about accidentally spilling something on the interior of your car. Under a lease agreement, you'll be held financially responsible for stains or damages to the interior cabin when you turn your vehicle in at the end of the lease. li>
You can add accessories or make modifications to your vehicle when you own it. li>
There's a certain pride in being able to say you own your Cadillac vehicle.
Leasing A Cadillac

---
If you like to drive a new vehicle and are thinking of trading in your vehicle for a new model every two to three years, leasing is a great option for you. li>
Lease payments are typically lower than if you were to purchase the same car. li>
Lease programs that require $0 or little money down might be a good fit for you if you don't have the cash on hand to make a large down payment. li>
Leased cars are typically covered under the manufacturer's warranty for the duration of the lease. Such warranties are usually bumper-to-bumper and cover any needed repairs (Contact Covert Cadillac for details). li>
Leases are great if you want your vehicle to have the newest technology. Since you are always driving a car that's only a couple of years old, you can rest assured that whatever Cadillac model you choose, it will have the latest high-tech options. li>
Try it before you buy it. You won't have to worry about buyer's remorse with a lease. At the end of your lease, you can always trade-in your vehicle for a new model. On the other hand, if you've fallen in love with your leased vehicle, you can purchase it when your lease is up. li>
How to Apply for Cadillac Leases in Austin

---
We make the process easy with our online pre-qualification application. Just fill out the online form to pre-qualify for car leases, and one of our finance professionals will contact you to assist with the process. Plus, if you still aren't sure about whether leasing is right for you, we also offer advice on whether to lease or buy your next Austin Cadillac car, truck or SUV. Explore our handy online tools, and take a look at our online inventory. If you have any questions, please contact Covert Cadillac at 512-583-3000 and a professional from our Austin Leasing Department will be happy to discuss leasing and financing rates with you.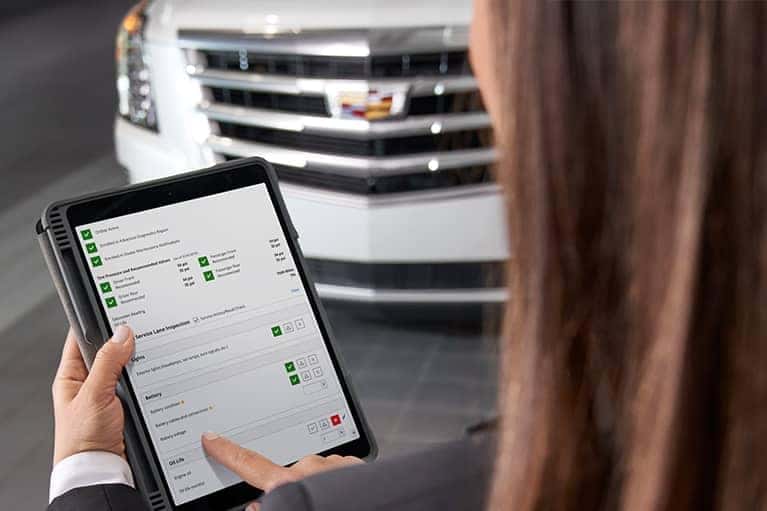 Get Directions To Our Dealership